I'm continually inspired by the effortless, masterful works of watercolorists from many eras and cultures, particularly Sargent, Homer, Turner, Prendergast, Wyeth, Hiroshi, Zorn and fellow Winthrop native John Whorf. I am further inspired from my seminars with notable artists, authors and friends – Charles Reid, Jeanne Dobie, Don Andrews, and Carleton Plummer. Together with my architectural drawing discipline, all my watercolor skills and experience have helped me in developing a versatile painting style.
In seeking arresting views of the everyday, those flash moments which transform ordinary subjects into fluid watercolor impressions, I attempt to capture some be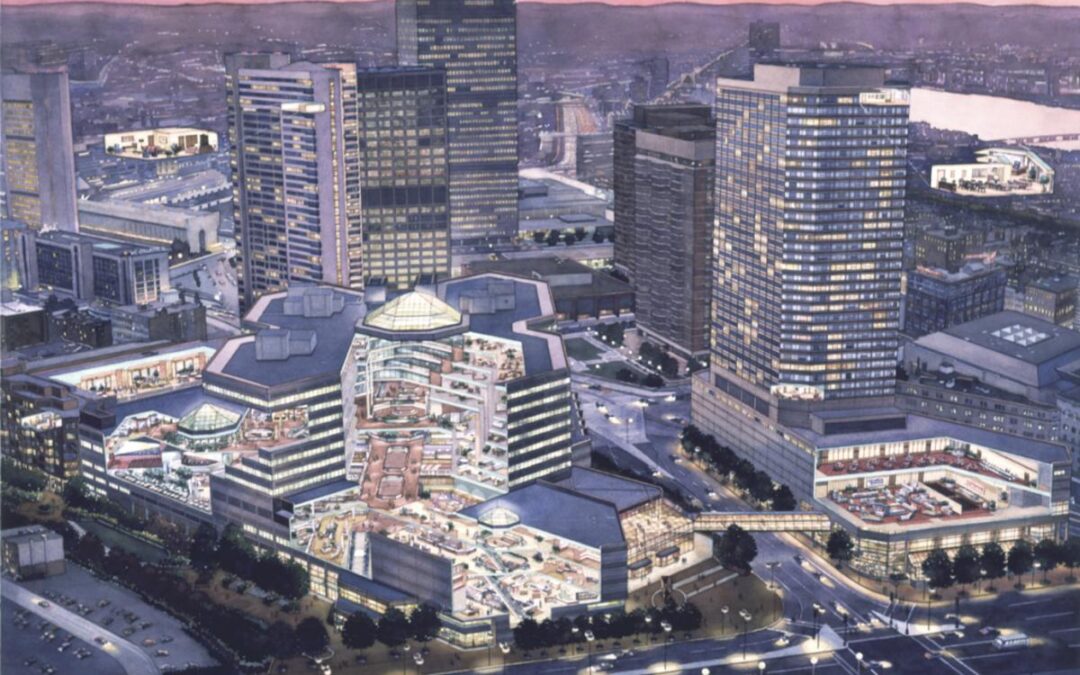 Copley Sq., Boston A developer-commissioned work of a unique air rights complex over a turnpike, this aerial view of Back Bay Boston's integrated urban shopping center was carefully devised to demonstrate the many exterior and interior features of each...
read more
Paintings Of Buildings and Architecture
Click to see more